Gill (Derbyshire Alert MSA)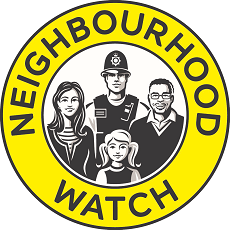 Gill got involved with Neighbourhood Alert around ten years ago. She told us, "the administrator's job is not onerous, although it takes some time to fully understand how it works. Speaking for myself, I feel that this is a contribution I can make, as someone who is fairly sedentary, that will help in policing Derbyshire.
Each member can respond to the message I have sent, giving valuable help and information on such things as scams. Police, the Police Crime Commissioner, and Action Fraud also send out Alerts providing a network of crime prevention advice."
Gill's current role
"When a Watch is started (possibly by me if it is in my area) a few of us, having been vetted by the police, can input data for each Neighbourhood Watch member, after they have signed the correct form to say they give us permission to do so. Each Watch is also put onto the site by us and mapped, by drawing an on-line border to enclose all the houses in the Watch. Then, if another person is added to the system it becomes possible for them to see that there is a watch in their area that they can join. It also means that the police can see where the Watches are to interact with members."
How it began
"Roughly ten years ago I was asked by Derbyshire Police to set up a database that could be used by community police to see who was in Neighbourhood Watch so that they could work with the members. This never became live as a company called VISAV Ltd was working to create an amalgam between the old messaging system and something similar to my database to create the Alert system.
This enabled police to message Neighbourhood Watch members directly to provide accurate and timely crime prevention advice, and to encourage a dialogue with the public. I have been an administrator for the Alert system ever since its inception."
< Back to MSA stories